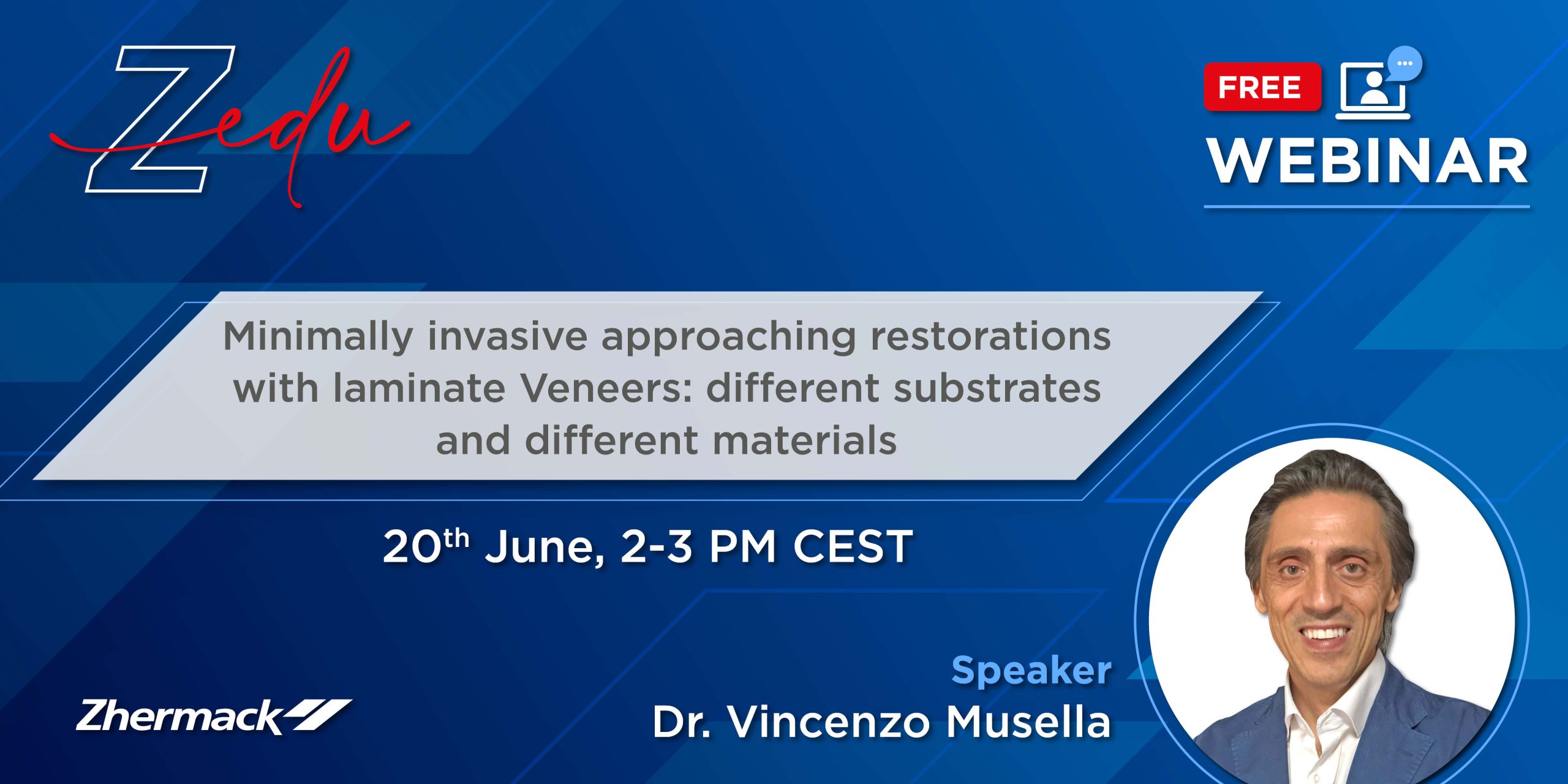 City: Webinar Zoom
Country: Italy
Type: Course
Pavillion: Zoom
Minimally invasive approaching restorations with laminate Veneers: different substrates and materials
Start date:
20/06/2023
End date:
20/06/2023
SPEAKER: Dr Vincenzo Musella
ABSTRACT: The aesthetic rehabilitation of the frontal group represents one of the greatest challenges for our profession. The achievement of an aesthetic result cannot but consider the patient's expectations, which are always higher. A correct design, based on the previsualization technique, allows the clinician and the patient to evaluate the final result before the actual treatment. It also allows the clinician to decide on the type of tooth preparation and the type of materials to be used. Through this technique, dental preparations will be minimally invasive or at least less demolitive than traditional preparations. It is also increasingly important, in order to achieve the best possible aesthetic condition, to know adequately the materials at our disposal and the specific techniques appropriate for each individual patient. If it is true that "there is no aesthetics without health" it is essential to evaluate the oral condition from the biological point of view, thus laying the foundations for a predictable, effective and long-lasting aesthetic restoration.
Please note that the event starts at 2 PM CEST and ends at 3:00 PM CEST.
Starting time in other Time Zones: New York - USA 8:00 AM; San Paolo - Brazil 9:00 AM; London - UK 1:00 PM; Rome - Italy 2:00 PM; Moscow - Russia 3:00 PM; Dubai - UAE 4:00 PM; New Delhi - India 5:30 PM; Astana - Kazakhstan: 6:00 PM; Bangkok - Thailand, Ho Chi Minh - Vietnam 7:00 PM; Hong Kong - Cina, Singapore, Kuala Lumpur - Malaysia 8:00 PM; Tokyo - Japan 9:00 PM; Sidney - Australia 10:00 PM.
Click
here
to register.