Zhermack at the 20th edition of ESCD Congress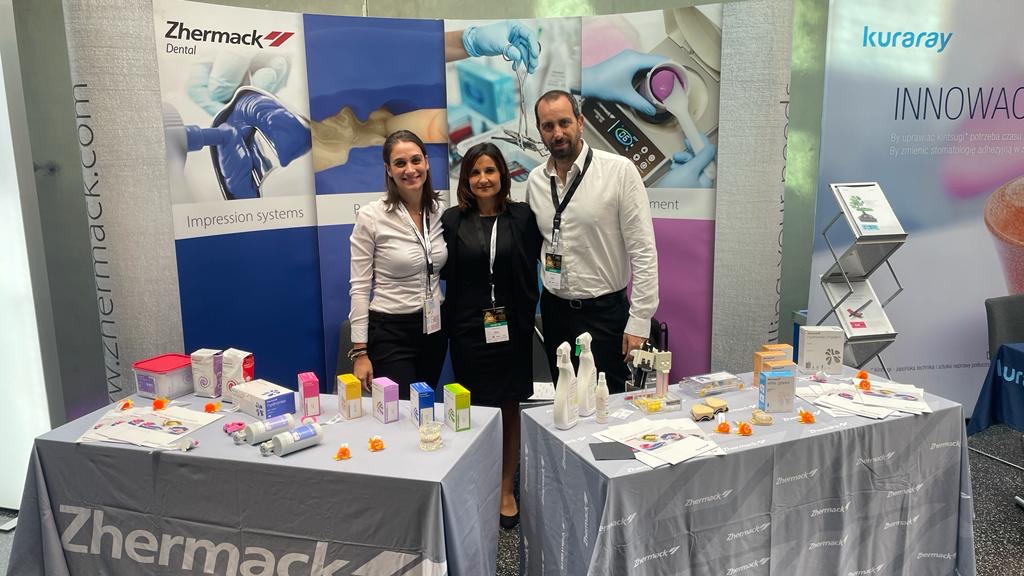 Also this year Zhermack was present at ESCD Congress, the annual meeting organized by the European Society of Cosmetic Dentistry, now in its twentieth edition.
The location of the event, which took place from 5 to 7 October, was The Bridge Wroclaw mgallery Hotel in Wroclaw (Poland).
For the occasion the Company held an interesting lecture with Dr. Margarida Henrique entitled "Practical aspects of smile planning: tooth color, shape and characterization", which dealt with the elements to be taken into account when planning the aesthetics of a new smile. In addition, Dr. Henrique conducted two sessions of Hands-on, illustrating smile management and its guided preparations.
Zhermack was in HALL 1 at STAND E10. The Company is very grateful to the many visitors who came to know Zhermack and its products, as well as to ESCD for organizing the event in detail.