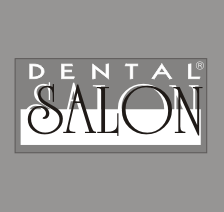 City: Moscow
Country: Russia
Type: Exhibition
Pavillion: E45.3 - Hall8
DENTAL SALON
Start date:
23/04/2018
End date:
26/04/2018
At IEC Crocus Expo Center of Moscow takes place one of the largest international exhibitions for the dental industry in Russia and the CIS countries.
The Dental Salon hosts about 500 exhibitors who present the latest trends and innovations related to dentistry, dental technology, and equipment to a qualified audience of approximately 30,000 visitors in two exhibition halls.
During this prestigious event products from over 1000 brands, which are used in dental clinics and dental surgeries, are demonstrated by leading dentists, manufacturers of dental material and many more.
In addition, the visitors have the possibility to participate in over 700 events, such as seminars, conferences and forums in order to exchange knowledge and to make new contacts.
The venue is a modern exhibition centre, situated between the two main airports of Moscow and the city centre. A metro station is directly connected to the Expo Centre.
Visitors and exhibitors meet for the forty-third time on the Dental-Salon on 4 days from Mon. April 23rd to Thur. April 26th in Moscow.