Akcja charytatywna: podaruj nadzieję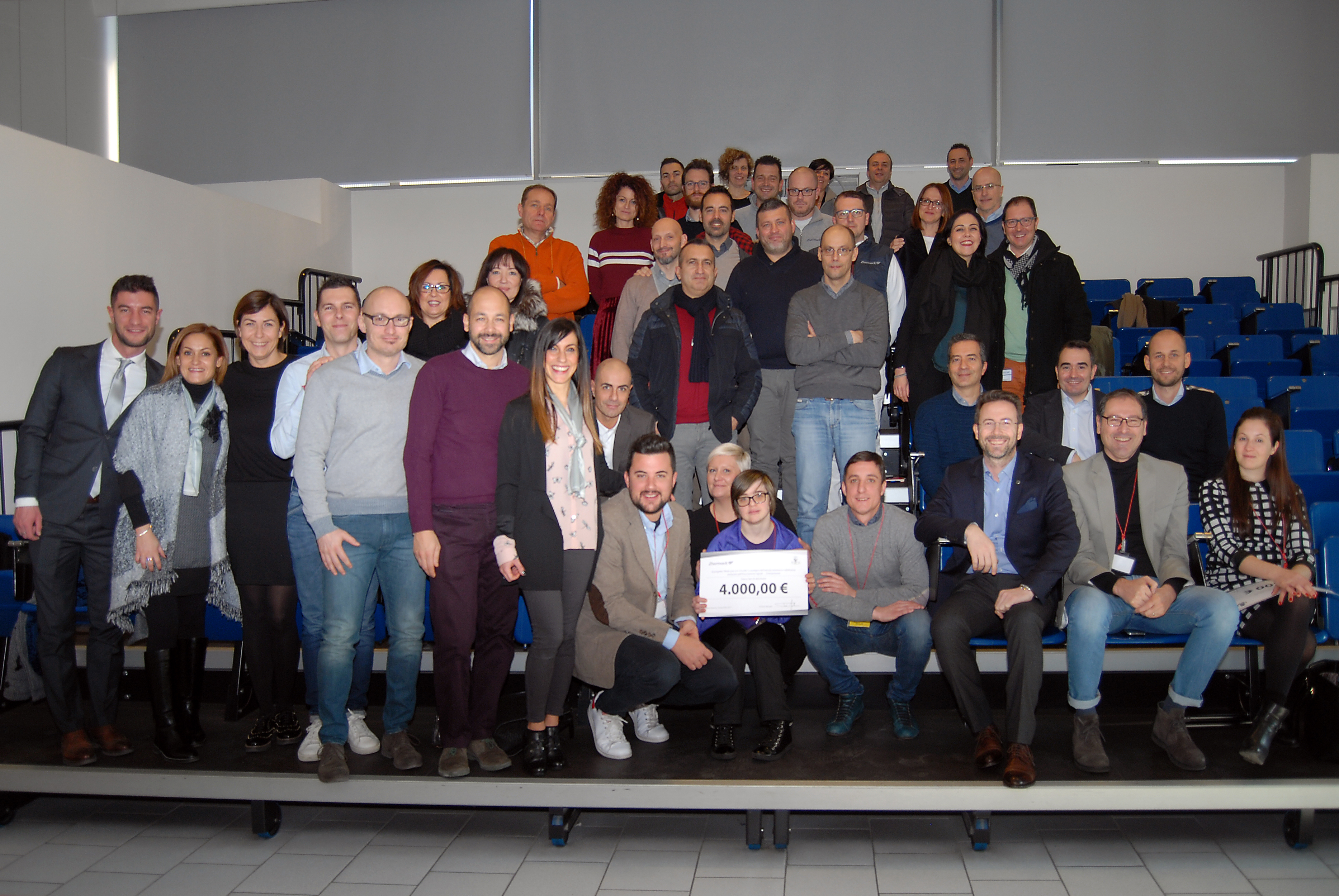 Poprawa dobrobytu ludzi poprzez jakość, naukę i edukację, teraz i dla przyszłych pokoleń. Oto podstawowy cel naszej firmy, wyraźnie podkreślany w naszej misji. To zobowiązanie, z którym Zhermack w pełni się utożsamia i któremu pracownicy firmy są wierni wraz z upływem kolejnych lat. Między innymi dlatego firma Zhermack przyjmuje na siebie odpowiedzialność za terytorium, na którym działa. Wśród realizowanych projektów solidarnościowych warto wspomnieć o decyzji przekazania na cele dobroczynne równowartości podarunków bożonarodzeniowych, by wesprzeć ważne działania związane z pomocą dla rodzin będących w trudnej sytuacji i udzielić wsparcia młodym osobom niepełnosprawnym. Również druga edycja biegu "Run with Zhermack", która miała miejsce w październiku, pozwoliła nam wziąć udział w ważnym projekcie lokalnym, zwracając szczególną uwagę na potrzeby edukacyjne dzieci ze średnim lub wysokim stopniem niepełnosprawności, a także w inicjatywach z zakresu integracji społecznej i waloryzacji różnorodności.
Każda firma ponosi odpowiedzialność w stosunku do społeczeństwa, nie tylko na poziomie ekonomicznym, lecz także w aspekcie publicznym i społecznym. Dlatego też inwestowanie w dobrobyt społeczności i edukację nowych pokoleń to dla nas inspirujący i dalekowzroczny cel, w który z ufnością włączamy owoce naszej pracy.
Od lat nie ustajemy w udzielaniu konkretnej pomocy mieszkańcom terenów, na których działamy: taka jest misja firmy Zhermack w ramach polityki opartej na wartościach etycznych, społecznych i środowiskowych, które zamierzamy przekładać na konkretne działania.