Zhermack introduces new Zeta 1 Ultra: a concentrated liquid disinfectant and cleaner for instruments, with a broad spectrum of action!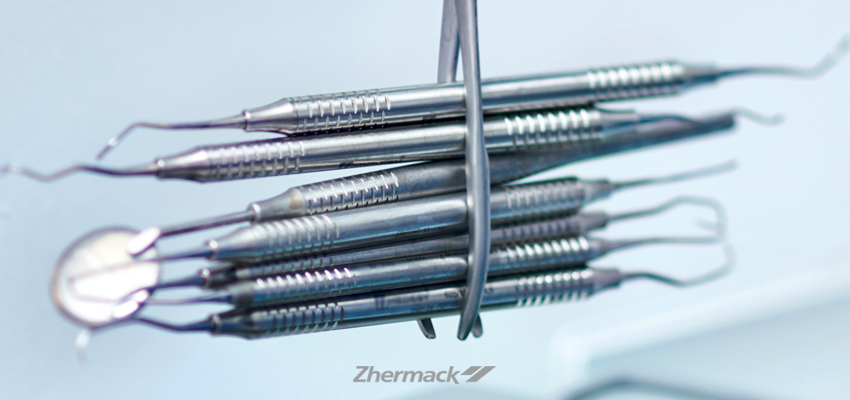 Infections in a dental surgery are a real risk for both patients and surgery operatives: this risk needs to be minimised by implementing appropriate prevention measures, scrupulously following the procedures and making use of effective and safe products, which guarantee the highest level of protection. Moreover the choice of the right product is essential to making the operating protocols applied truly effective.
We are presenting the new Zeta 1 Ultra cleaner and disinfectant for ordinary and surgical instruments and burs, featuring a new broad-spectrum formula that conforms to the latest EN 14476 and guarantees a complete virucidal action!
This new and highly effective product can be used in two ways.
A broad spectrum of action is guaranteed by a new method of use, at 2% for 60 minutes in a static bath or for 30 minutes at 35°C in an ultrasonic bath.
For rapid disinfection with a limited spectrum of action, Zeta 1 Ultra can be used at 1% for 15 minutes in a static bath to achieve a bactericidal, yeasticidal and limited virucidal action (HIV, HBV, HCV).
Zeta 1 Ultra, safe and effective!