Zhermack przedstawia nowy Zeta 1 Ultra: skoncentrowany płyn czyszczący i dezynfekujący do narzędzi o szerokim spektrum działania!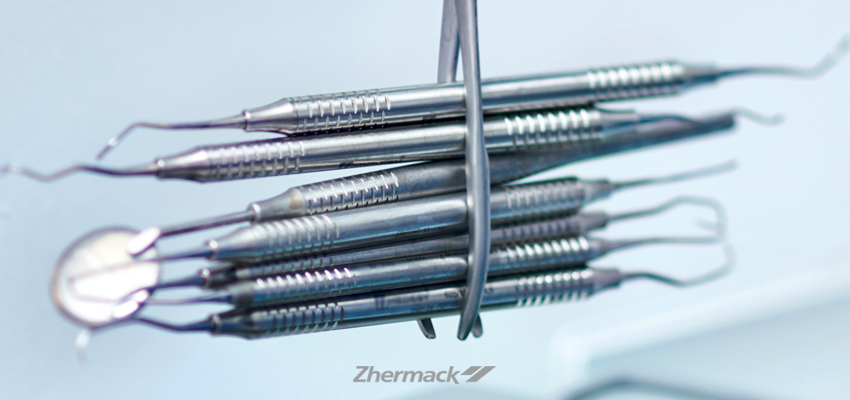 Infekcje w środowisku stomatologicznym stanowią zagrożenie zarówno dla pacjentów, jak i dla personelu gabinetu dentystycznego: aby ograniczyć to zagrożenie do minimum, należy podjąć niezbędne środki zapobiegawcze, ściśle przestrzegać procedur i korzystać ze skutecznych oraz bezpiecznych produktów, które zapewnią najwyższy możliwy poziom ochrony. Ponadto wybór właściwego produktu ma fundamentalne znaczenie, aby stosowane
protokoły postępowania były naprawdę skuteczne.
Zhermack przedstawia nowy Zeta 1 Ultra, detergent i środek dezynfekcyjny do zwyczajnych narzędzi stomatologicznych, chirurgicznych i frezów, o nowej formule i szerokim spektrum działania, odświeżony zgodnie z najnowszą normą EN 14476 w celu zagwarantowania Wam kompletnej aktywności wirusobójczej
To produkt nowy i skuteczny, który przewiduje dwie możliwości użycia. Szerokie spektrum działania jest zapewniane dzięki nowemu sposobowi użytkowania w rozcieńczeniu 2% przez 60 minut w kąpieli statycznej lub 30 minut przy 35°C w kąpieli ultradźwiękowej.
Aby zapewnić szybką dezynfekcję, z ograniczonym spektrum działania, Zeta 1 Ultra można natomiast stosować w rozcieńczeniu 1% w 15-minutowej kąpieli statycznej, gwarantując aktywność bakteriobójczą, drożdżobójczą i w ograniczonym stopniu wirusobójczą (HIV, HBV,
HCV).
Zeta 1 Ultra, safe and effective!