Zhermack in Birmingham: once again a success in the UK market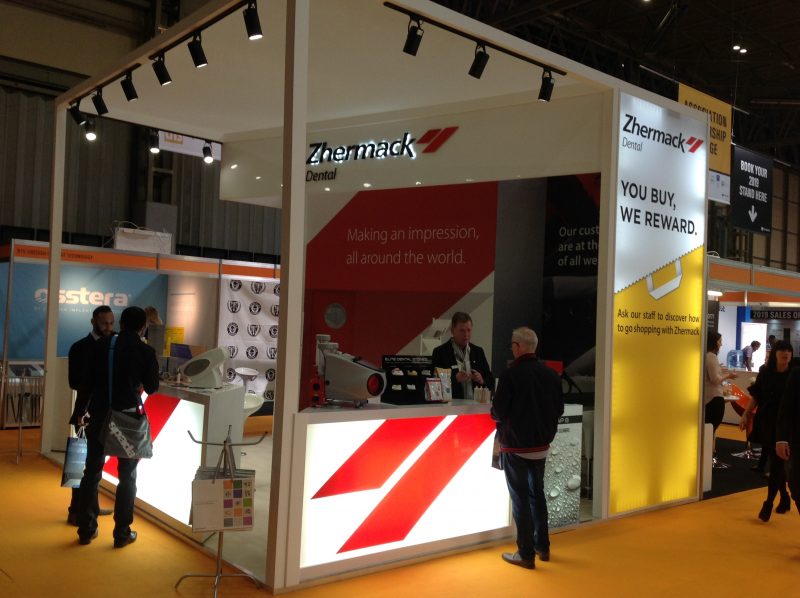 Zhermack has once again renewed its participation in the DTS (Dental Technology Showcase) exhibition in Birmingham, strengthening its presence on the English market.
Our booth has enjoyed a significant flow of dentists and dental technicians from all over the world: many have shown high interest in learning more about our solutions for dental practice and laboratory.
The stars of this exhibition have been: Elite Dental Stones, the line of dental stones for model preparation, Modulmix, the automatic a-silicone mixer, Hydrorise Implant, the scannable radiopaque a-silicone specific for implantology, Hurrimix2, the mixer for alginates and gypsum, and all the products of the Hygiene line with particular focus on Zeta 5 Power Act, a specific concentrated product for disinfecting, cleaning and deodorizing vacuum circuits and rinsing basins.
In this occasion, Zhermack received an important recognition from Dental Directory for the support provided to the 2017 Sales & Marketing strategic plan.