UK Award: Zhermack makes the difference for Dental Directory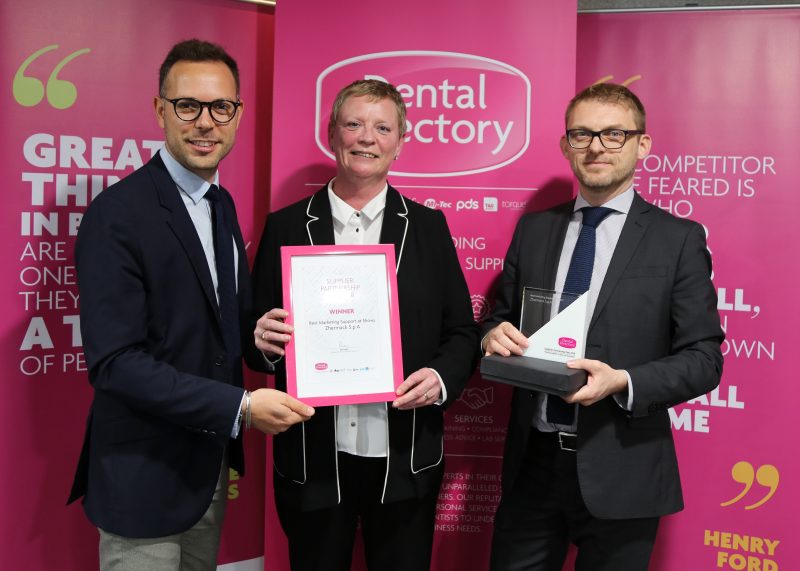 At the BDIA 2017 exhibition, Dental Directory, one of the UK's largest dental dealers, launched a project aimed at receiving support for Sales & Marketing activities dedicated to the set up for the exhibition.
Challenge accepted for Zhermack, who stepped up in the game by promoting targeted activities that allowed our partner to successfully achieve its sales target. The DTS 2018 exhibition was the occasion for Dental Directory to officially recognize and award Zhermack's commitment.
This project also made it possible to further consolidate the collaboration that has been underway for some time between the two Companies. As mentioned during the award ceremony, the flow of end-users moved from their stand to ours, and vice versa, a clear and tangible sign of the effectiveness of this cooperation.