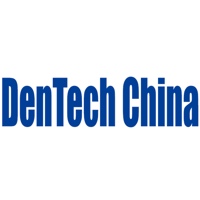 Miasto: Szanghaj
Kraj: Chiny
Rodzaj: Wystawa
Pawilon: D86-87, D117-118
DenTech
Start Date:
31/10/2018
Data końcowa:
03/11/2018
DenTech China to najważniejsze profesjonalne wydarzeniem w branży technologii dentystycznej w Chinach. Jako pionier tego typu wydarzeń (pierwsza edycja targów odbyła się w 1994 roku), DenTech China może poszczycić się dwudziestoletnim doświadczeniem w organizowaniu znakomitych konferencji, zarówno dla stomatologów, którzy chcą stale poszerzać swoją wiedzę, jak i dla klientów, handlowców i międzynarodowych dystrybutorów, poszukujących produktów wysokiej jakości w korzystnej cenie oraz sprzętu produkowanego w Chinach i całej Azji.
DenTech China to także doskonała okazja dla liderów w branży poszukujących możliwości nawiązania kontaktów.
DenTech China 2018 odbędzie się w dniach od 31 października do 3 listopada w Shanghai World Expo Exhibition And Convention Center (SWEECC).