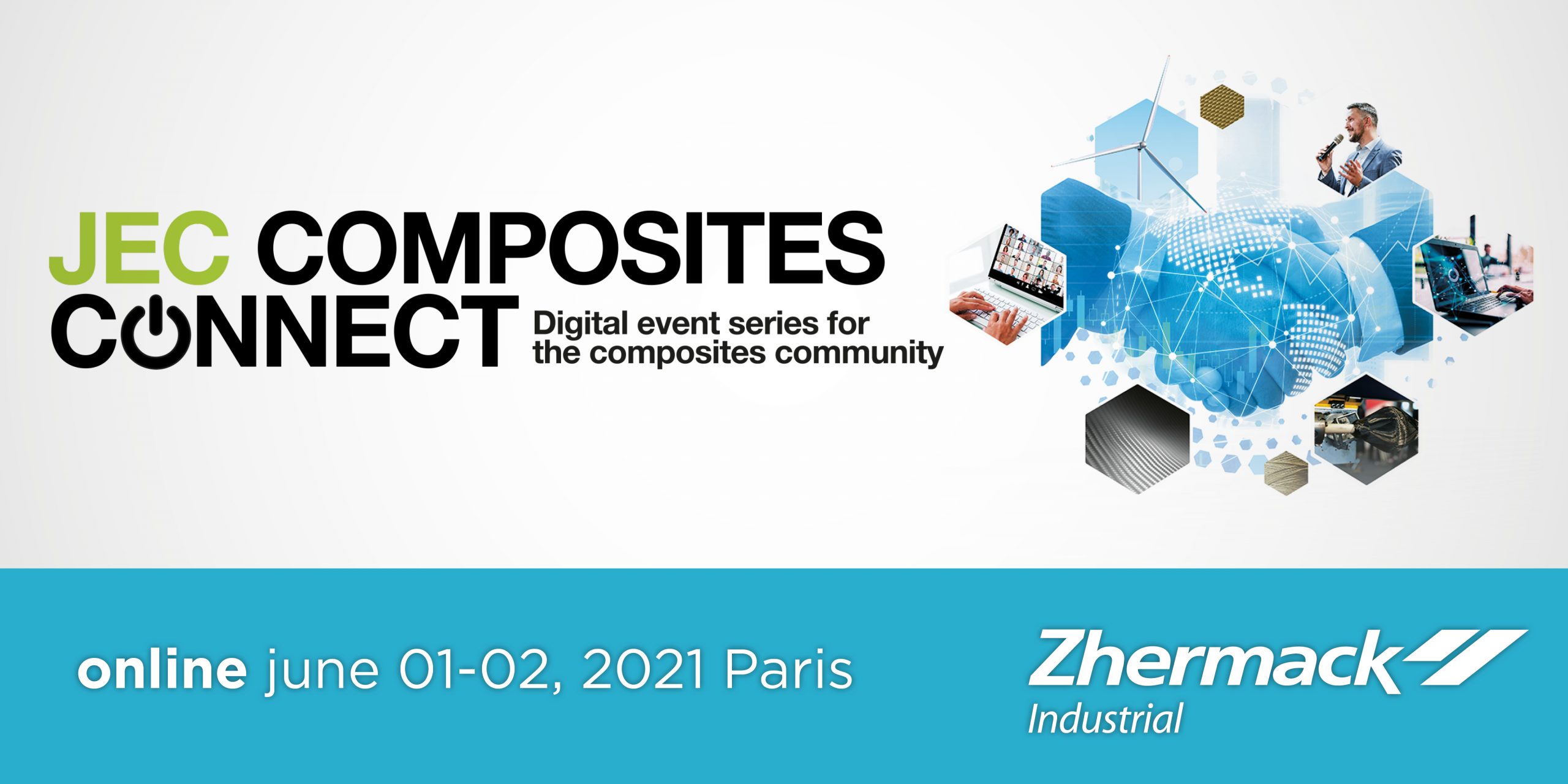 City: Paris
Country: France
Type: Exhibition
Pavillion: Online
JEC COMPOSITES CONNECT 2021
Start date:
01/06/2021
End date:
02/06/2021
Zhermack will be present at the digital event of series for the composites community - JEC Composites connect 2021.
JEC Composites Connect is the online meeting place for all the composites community.
This first JEC Composites Connect works as an online trade show, with digital booths, a conference program, networking areas and JEC Group Innovation Programs.
FREE ACCESS NON-STOP TO THE DIGITAL FLOOR FROM 8:30AM ON JUNE, 1ST TO 8:30PM CEST ON JUNE, 2ND.
Please see
JEC Composites Connect website
to find out more information.