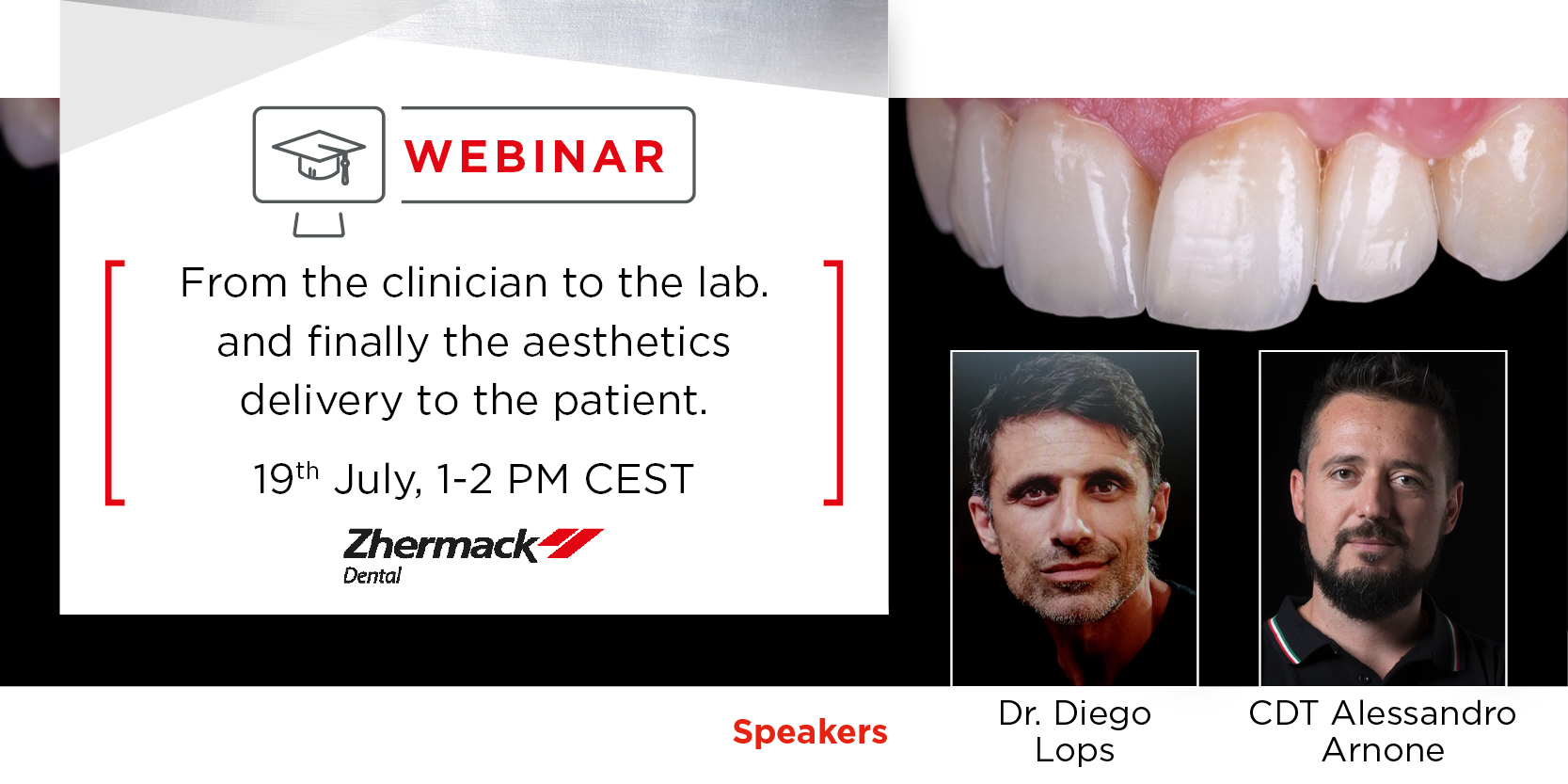 City: Webinar Zoom
Country: Italy
Type: Course
Pavillion: Zoom
From the clinician to the lab. and finally the aesthetics delivery to the patient
Start date:
19/07/2022
End date:
19/07/2022
TITLE: From the clinician to the lab. and finally the aesthetics delivery to the patient
SPEAKERS: Dr. Diego Lops & CDT Alessandro Arnone
ABSTRACT: Nowadays it is very important the way the clinician collects information on implant position and surrounding hard and soft tissues, in order to transfer to the dental lab a complete flow of data. Such kind of information will be crucial to give dental lab the chance to design the right emergence profile of an implant-supported prosthetic rehabilitation. Both digital and analogic flow will be discussed with the respective advantages and limitations for both clinician and dental technician.