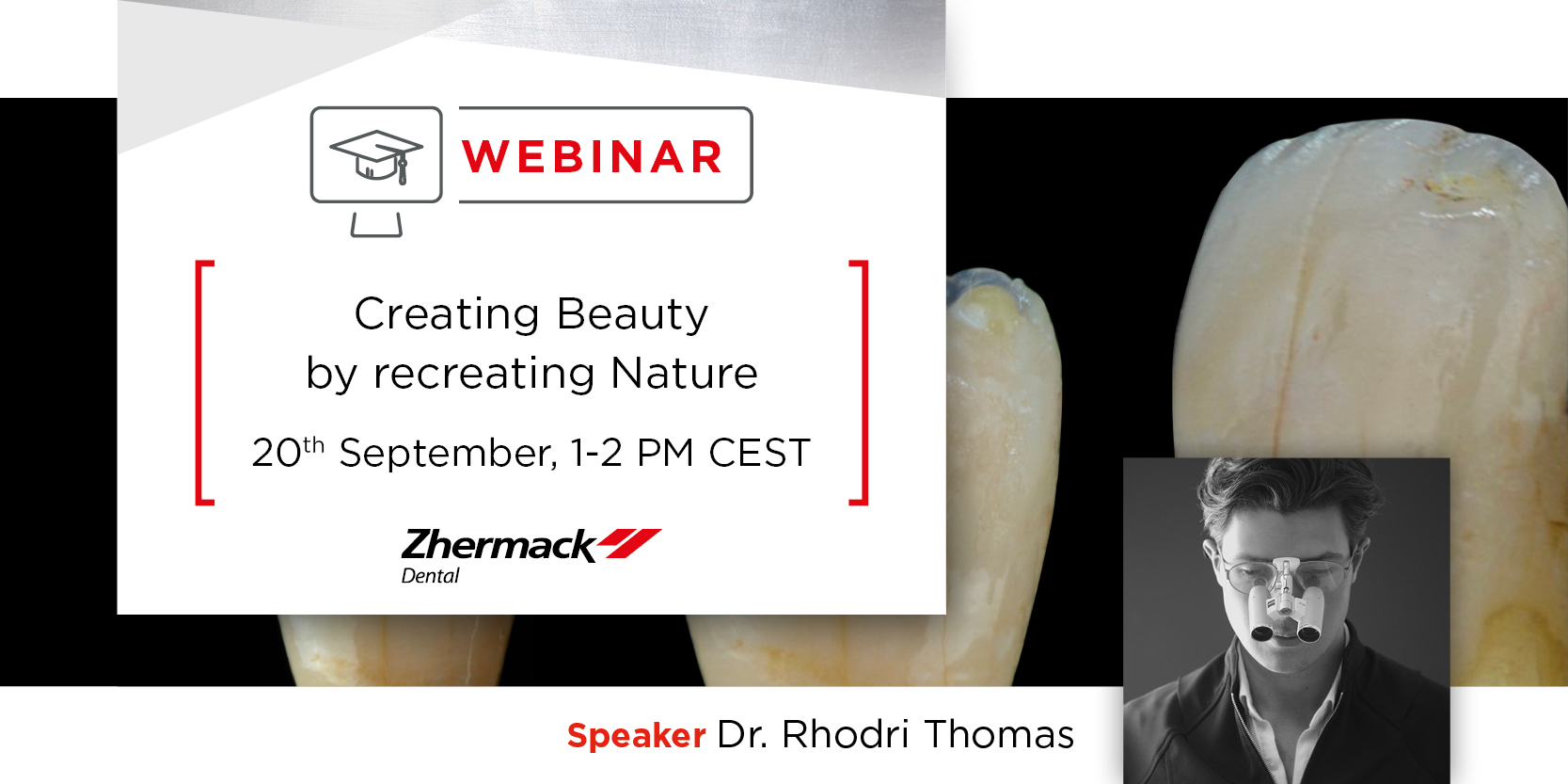 City: Webinar Zoom
Country: Italy
Type: Course
Pavillion: Zoom
Creating Beauty by Recreating Nature
Start date:
20/09/2022
End date:
20/09/2022
TITLE:Creating Beauty by Recreating Nature
SPEAKERS: Dr. Rhodri Thomas
ABSTRACT: This webinar will delve into the world of esthetic dentistry, discussing hyper realistic prosthodontics, ceramics and composite artistry. Be inspired by a deep love for Nature and how we can pursue the journey to truly mimic it, packed full of clinical cases and tips and tricks. Listen to a Briton's take on designing a beautiful career and smile.