2021 Zhermack digital event for IADS: Z-Event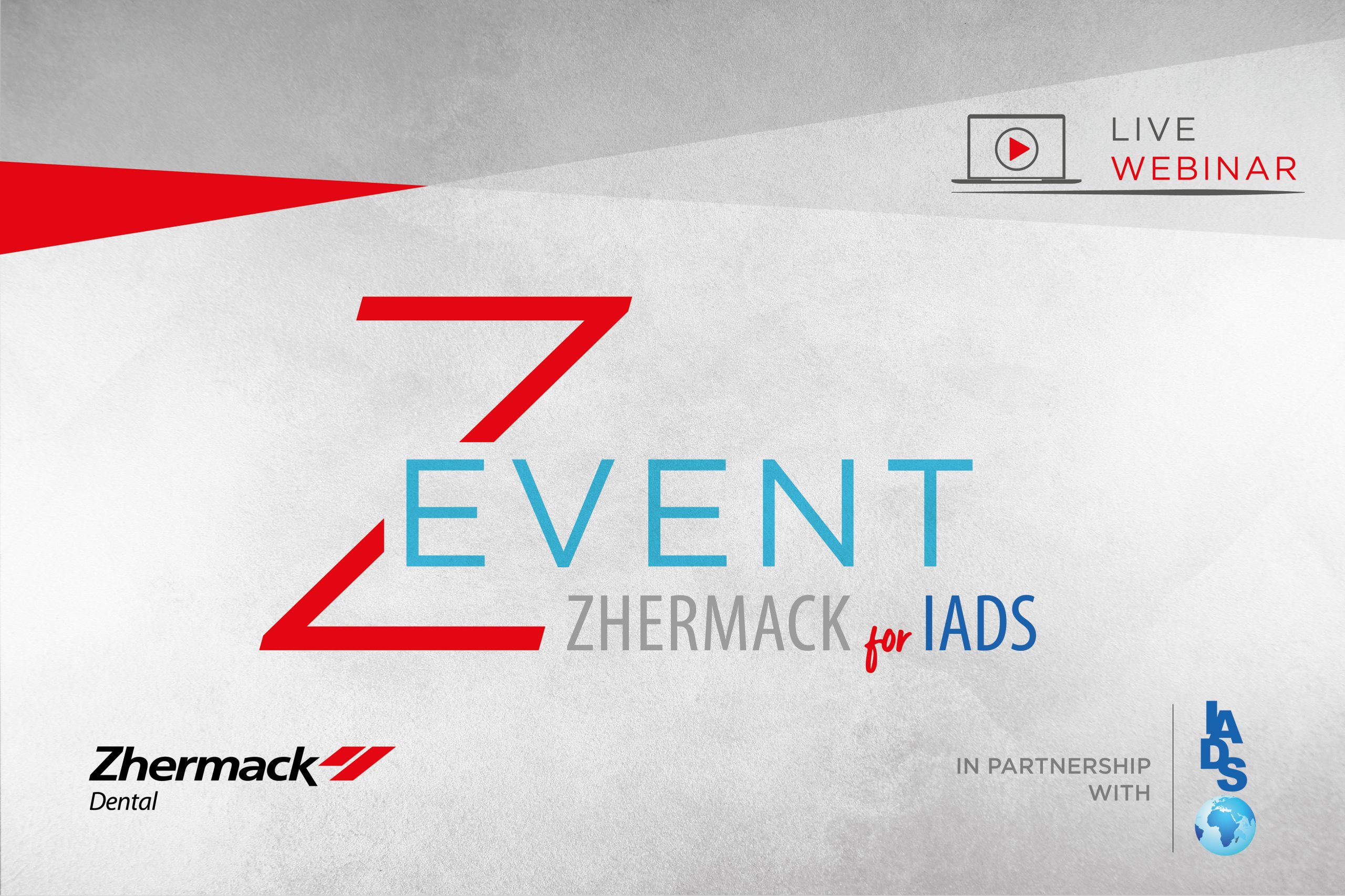 At Zhermack we strongly believe in the importance of continuing Education. Since many years Zhermack cooperates with the International Association of Dental Students to empower education together, offering to its members significant moments of training, knowledge sharing and …even more!
Don't miss out the experience of the digital 2021 'Z-Event'
Event Details:
When: Friday 15th October 2021
Duration: 2:00 PM– 5:30 PM (CEST)
Speakers:

Dr. Diego Lops DDS, PhD, MSc, RTDA University of Milan V.Prof. Jiao Tong University of Shanghai
Dr. Nicholas D. Charles CDT, DDS, MSc Professional Service Manager
Please note that the event will host just 500 participants. Registrations will close on Tuesday, 5th October
Be part of our Z-Community!
More info needed? Please contact IADS representative of your Country or Dr. Nicholas D. Charles (Nicholas.Charles@zhermack.com)