Zhermack in Croatia: education and strategy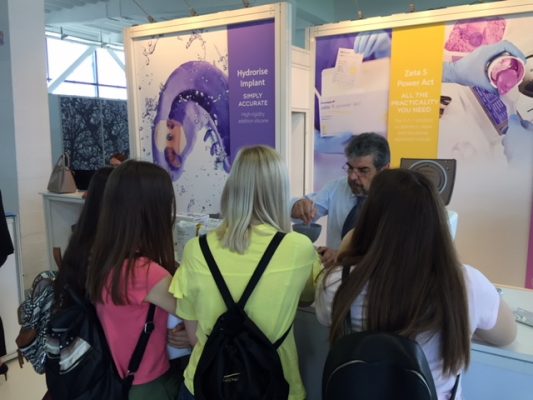 Zhermack, highly committed and greatly focused on growth in Central Europe and the Balkans, reinforces its brand image and its market presence, not only through continuous development and increasing market share, but also thanks to its participation in important international events.
In Croatia, active collaborations with the national Chamber of Commerce as well as with Universities allow us to provide training for future orthodontists and dental technicians of the area. Our participation in DENTEX Zagreb had the aim of further sustaining our business locally.
The stars of our proposal for the event have been our top-line products such as Modulmix, the automatic A-Silicone mixer, Hydrorise Implant, scannable radiopaque A-Silicone specific for implantology, Hurrmix2, the centrifugal mixer for alginates and gypsum, and Zeta 5 Power Act, a specific concentrated product for disinfecting, cleaning and deodorizing vacuum circuits and rinsing basins. The Product Specialists personally welcomed the end-users at the Zhermack Booth, giving them the opportunity to have a first-hand experience of our solutions and to engage in active discussions on the latest technologies developed in Zhermack R&D labs.
Great enthusiasm was shown by the audience for the lecture "Impression materials and techniques for teeth and implants" held by Stefanos Kourtis, Associate Professor at Department of Prosthetic Dentistry of the University of Athens, who showed the high level of Zhermack solutions, enlightening the excellent quality and performance of our products.