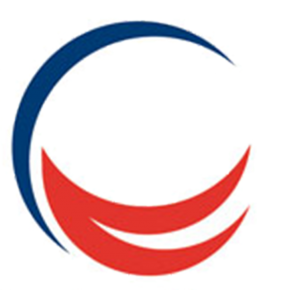 Miasto: Buenos Aires
Kraj: Argentyna
Rodzaj: Wystawa
Pawilon: F15-F16
FDI 2018
Start Date:
05/09/2018
Data końcowa:
08/09/2018
FDI World Dental Congress (FDI WDC) przewiduje program naukowy, wystawy oraz międzynarodowe forum dyskusyjne na temat postępów w opiece zdrowotnej i dentystycznej oraz innych kwestii związanych z rozwojem w nawiązaniu do celów FDI. Wydarzenie to jest okazją do wzmocnienia relacji między organizacjami i osobami zaangażowanymi w sektor dentystyczny w różnych krajach świata. Tegoroczny kongres odbędzie się w Buenos Aires w Argentynie w dniach od 5 do 8 września. Struktura World Dental Congress przedstawia się następująco:
Program naukowy: FDI i komitet edukacyjny federacji współpracowały, wraz z lokalną organizacją, w celu stworzenia szerokiego i kompletnego programu naukowego z udziałem międzynarodowych prelegentów.
Walne Zgromadzenie: FDI WDC to miejsce, w którym co roku odbywa się walne zgromadzenie federacji. Ponad 300 delegatów spotyka się przez 5 dni, aby dyskutować i podejmować niezwykle ważne decyzje dotyczące przyszłości branży dentystycznej.
World Oral Forum: Podczas WOHF FDI organizuje kilka konferencji ze specjalistami z różnych dziedzin, którzy omawiają ważne tematy związane z przyszłością opieki stomatologicznej.
FDI World Dental Exhibition: FDI z dumą ogłasza swą długoterminową współpracę z wystawcami, którzy daty tej wystawy zaznaczają w swych kalendarzach jako niezwykle ważne wydarzenie. Co roku wystawa ta przewiduje pawilony krajowe, w których mniejsze firmy, zazwyczaj nie pozwalające sobie na uczestnictwo w tego typu wydarzeniu, mają możliwość zbadania nowego rynku, wiele nie ryzykując.
Program Społeczny: FDI WDC oferuje wyjątkowy program społeczny, od ceremonii otwarcia, po kolację konferencyjną i zawsze cieszącą się dużym zainteresowaniem "noc w mieście". Poza tym kongres ten stanowi wyjątkową okazją do wypromowania goszczącego go regionu.