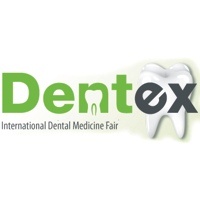 Miasto: Zagrzeb
Kraj: Chorwacja
Rodzaj: Wystawa
Pawilon:
DENTEX
Start Date:
17/05/2018
Data końcowa:
19/05/2018
Dentex jest częścią Medicine and Technology – międzynarodowych targów w zakresie medycyny, stomatologii, rehabilitacji, ratownictwa, sprzętu laboratoryjnego i farmacji.
Wydarzenie to jest kluczowym miejscem spotkań dla specjalistów w tej branży, ważną okazją do zaprezentowania nowych produktów, usług i projektów oraz poznania nowych metod i technologii. Podczas targów przewidziano bogaty program aktywności.
Dentex potrwa 3 dni, od wtorku 17 maja do soboty 19 maja 2018 r., w Zagrzebiu.