Zhermack at the 12th AIO Chia Laguna Congress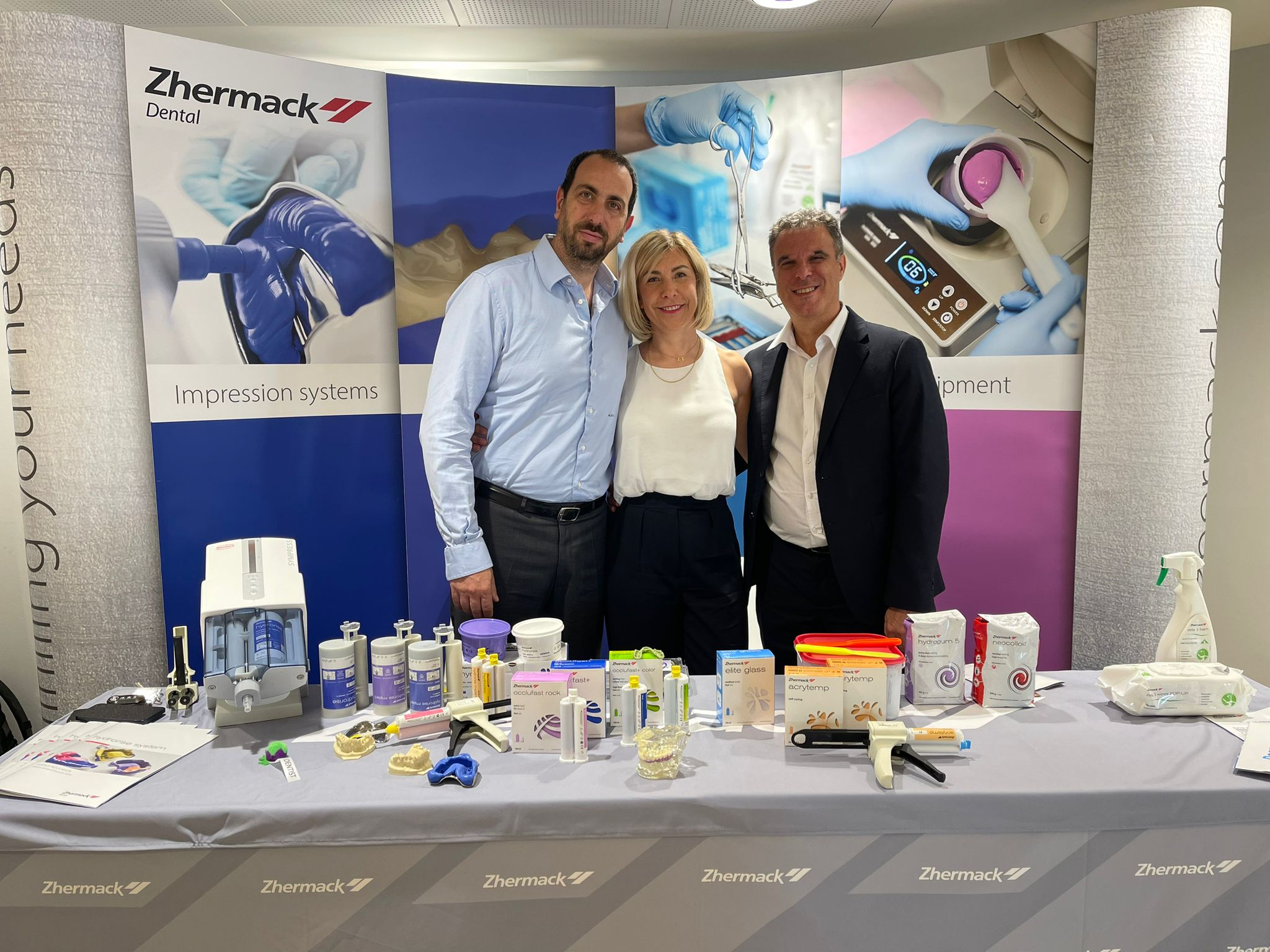 The 12th edition of the Italian Dental Association (AIO) Congress was held from 8th to 10th June at Chia Laguna Resort, in Sardinia region. In this beautiful location, a 3-day full program was handled, with lectures, dedicated sessions and workshops delivered by international professionals and speakers.
For this edition, the theme of the congress was "Focus on the simplicity of excellence". This topic attracted over five hundred attendees including dentists, dental technicians, hygienists and dental assistants from Europe, US, Canada, Mexico and Saudi Arabia.
With such an important program, Zhermack couldn't miss the congress. For this reason, we contributed as silver sponsor with our own booth, receiving a huge number of visitors: more than two hundred. They were both loyal customers and new national and international end-users, whom have been welcomed from our representatives, Clinical Affairs Manager, Dr. Elena Tonini and our Professional Service Manager, Dr. Nicholas D. Charles.
Our brand and products, from impression material to disinfection, generated great interest among the visitors as well as our digital clinical education initiatives, namely our Dental Magazine and International program of webinar.
We look forward to the next AIO Congress and we would like to thank all the visitors who came to our booth. It was a pleasure to meet them all!