Zhermack New delivery system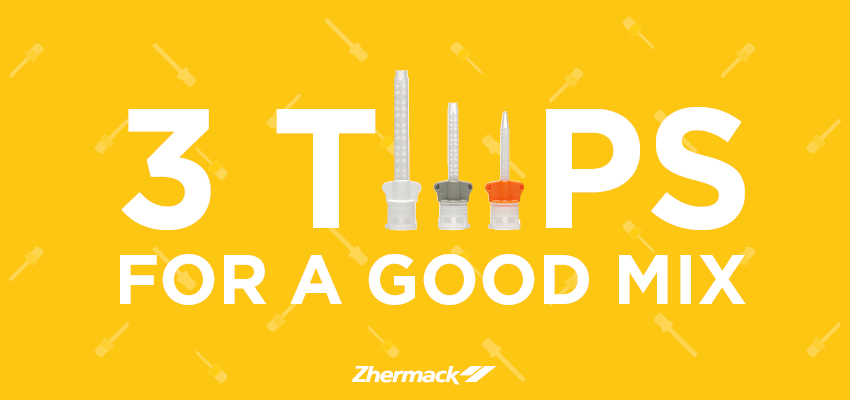 Zhermack presents the new delivery system for all Zhermack 50ml impression materials that includes three new mixing tips in different sizes (extra small, small and medium) and a new cartridge. This will involve all 1:1 addition silicones for both the dental practice and laboratory.
There have been no changes to the impression material itself, so professional will continue to enjoy the benefits of our well-known brand lines of product as well as any older generation products they've come to trust. The new delivery system is an open one: new mixing tips work on current cartridges and current tips work on new cartridges.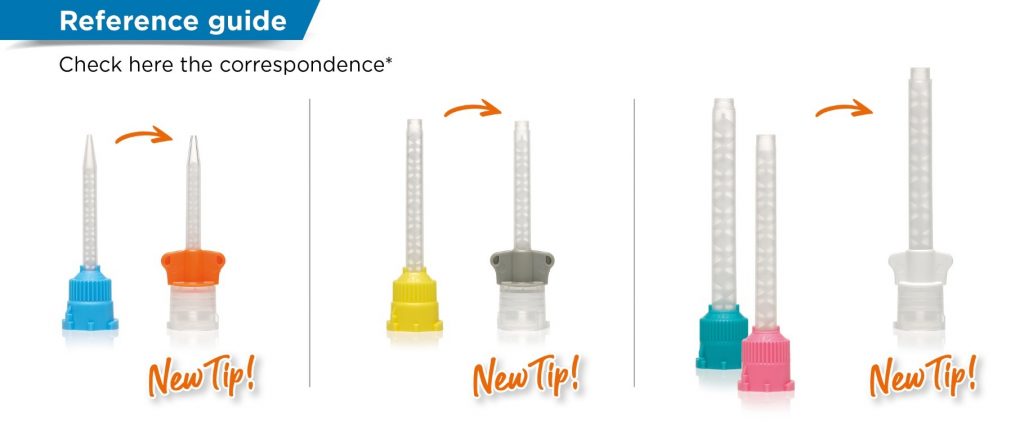 *Except for Hydrorise Regular Body (now extruded with pink mixing tip) that will be extruded with the grey mixing tip and for Freealgin which keeps the lilac mixing tip.
The main benefits of the new tips are:
Smart design to facilitate the insertion and locking of the tip into the cartridge.
The same mix as always, equivalent to the previous system allowing the professional to maintain his daily habits.
Easy, quick and homogeneous mix regardless the operator who performs the silicone extrusion
The interested brand lines are: Elite HD+, Elite P&P, Hydrorise, Hydrorise Implant, Occlufast Rock, Occlufast CAD, Occlufast+, Occlufast+ Color, Elite Soft Relining, Elite Glass, Elite Transparent, Gingifast Elastic, Gingifast Rigid, Gingifast CAD Rigid, Gingifast CAD Elastic.
Elite HD+ will be the first brandline available from January 2022 .
Discover more about the new delivery system
Check with your local distributor about the availability of Zhermack products in your target market.